Atlanta FaZe Sign Darzah
Atlanta FaZe signed Zack "Drazah" Jordan, who is known to be FaZe's bitter rival
The 22-year old will replace Austin "SlasheR" Liddicoat, who joined Boston Breach
One of many big moves of the Call of Duty League offseason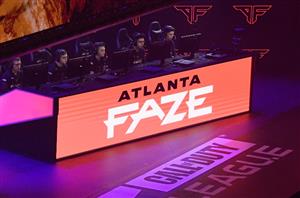 Atlanta FaZe (Getty Images)
On Thursday, July 20, the former Call of Duty League world champions, Atlanta FaZe, unveiled a shock signing of Zack "Drazah" Jordan. The 22-year-old, previously of Los Angeles Thieves, joins the team as a replacement for Austin "SlasheR" Liddicoat, who left FaZe at the end of June.
The Call of Duty League is known for many things, including the rivalries between players and teams, and one of the most notable rivalry of 2023 was between Atlanta FaZe and Darzah. The two have warred with each other for most of the 2023 CDL season and even in late 2022, when LA Thieves and Atlanta FaZe met in the finals of the CDL 2022 Championship.
Most notably, Darzah did not hold back moments after Los Angeles Thieves defeated Atlanta FaZe in the finals of the 2022 CDL Championship when he played a crucial role in denying FaZe their back-to-back title and decided to celebrate by throwing both middle fingers towards the other side of the stage. Later Darzah also left a few mean comments directed towards FaZe and got into a heated argument with FaZe's Chris "Simp" Lehr.
Yet despite all the drama, Darzah ended up joining Atlanta FaZe in one of the most controversial signings of the year. It left the community arguing on whether this was the right move from FaZe, with many believing that Darzah isn't compatible with FaZe's core trio of Tyler "aBeZy" Pharris, McArthur "Cellium" Jovel, and Chris "Simp" Lehr.
If that's the case remains to be seen, but it's interesting to see how this story has developed and where two bitter rivals ended up.

Whether the new-look roster will manage to find the needed synergy to compete for the CDL title, which would give Cellium and Darzah their second ring and Simp and aBeZy their third, remains a mystery. Still, the raw talent on the roster leaves a lot of room for imagination.
Darzah's signing is just one of many big roster moves that have happened following the conclusion of the CDL 2023 season. Even the current CDL Champions, New York Subliners, decided to freshen up its lineup, releasing Preston "Priestahh" Greiner to Boston Breach, where he'll team up with former Atlanta FaZe player, SlasheR.
Darzah's former team, Los Angeles Thieves, on the other side, released its entire roster, including Dylan "Envoy" Hannon, who joined Toronto Ultra, Kenneth "Kenny" Williams, who is currently a free agent, and Sam "Octane" Larew, who announced his retirement from professional Call of Duty and transitioned to content creation.