Thomas Steps Down From Into The Breach's Active Lineup
Thomas "Thomas" Utting leaves Into the Breach's active roster
ITB roster is left with four active players
Roster change announcement are set for September 3 and 4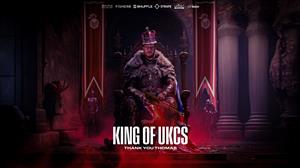 Thomas "Thomas" Utting
(credit: via Twitter (@ITBesports))
Thomas "Thomas" Utting has decided to step down from Into the Breach's starting roster on Thursday, August 31. The 25-year-old will instead focus on himself, his approach to the game and his performance, as announced.
Thomas' sudden decision to take a break from actively playing follows Into the Breach's lack of accomplishments over the year, as the team won just one tournament - ESL Premiership Spring 2023 – in June but not one since. However, it remains to be seen whether the team's lack of success was the main reason for Thomas to take a break.
With Thomas moving to the bench, Into the Breach roster is left with just two members – Karol "rallen" Rodowicz and Joey "CRUC1AL" Steusel – from the team's Cinderella run at BLAST.tv Paris Major 2023, where the British esports organisation reached the quarterfinals.
The in-game leader stepping down from the roster will lead to another roster change for the team, which already parted ways with Sebastian "volt" Maloș who left for GamerLegion and Cai "CYPHER" Watson, in July. At the start of August, ITB also released Adam "NEOFRAG" Zouhar who has since yet to find a new team.
A day before NEOFRAG's departure, ITB also parted ways with the former head coach Gustavo "Juve" Alexandre who was replaced by former Astralis coach Martin "trace" Heldt.
‍"This was the hardest decision I've ever had to make in my career, but I will be temporarily stepping back from the starting roster. Moving forward, I'll be focusing on myself, and getting my individual performance back – alongside how I want to approach the game. Thank you to everyone who has supported me".
Thomas taking a break is likely related to ITB's lack of achievements since their remarkable run at the Paris Major. The team has been struggling for the last four months, and failed to leave much of a mark in both bigger and some lesser events.
Into the Breach suffered an early exit from Intel Extreme Masters Cologne 2023 at the start of July and have since also failed to make it though Intel Extreme Masters Sydney 2023: European Open Qualifier #1. Yet their worst stretch happened last month, as ITB suffered early exit from some lesser events and qualifiers such as ESL Premiership Autumn 2023: Closed Qualifier #2, CCT Central Europe Series #7, and CCT East Europe Series #1.
‍"Esports is a wonderful thing but man can it be unpredictable and difficult to navigate. Our run at the Paris Major has defined our growth, but I don't think it was something anyone expected or was prepared for. It's had a hugely beneficial effect but has also been a difficult adaptation for many of our people. Cai and Volt were bought out and move onwards and upwards, Juve has struggled and taken steps back for himself, and now Thomas follows suit."
Despite the shock departure of the British in-game leader, Into the Breach have a roster announcement ready for September 3 and 4. Moreover, the British esports organisation plans to announce new pipeline players, which will reaffirm its commitment to the UK esports.