TYLOO and LETN1 Part Ways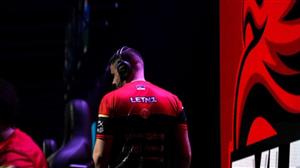 LETN1
(credit: via Twitter (@LETN1CSGO))
Nestor "LETN1" Tanić has announced on his Twitter that he is leaving TYLOO, ending his 16-month stint with the Chinese esports organisation. LETN1 announced the news on Monday, September 18 and confirmed that he will look for another team to join as a coach.
LETN1 joined TYLOO as a coach in May 2022 as a replacement for Su "Karsa" Qifang and remained with the Chinese Counter-Strike team ever since. At TYLOO, LETN1 has worked with a majority-Chinese roster featuring Hansel "BnTeT" Ferdinand and YouanZhang "Attacker" Sheng.
During his 16-month stint, LETN1 has led a roster which underwent several roster changes, most notable being the departure of BnTeT in September 2022 and the arrival of Marin "ROGA" Rogić and Luka "emi" Luković, who were the only non-Asian-players signed with TYLOO in the team's history.
As a TYLOO coach, LETN1 has achieved some success and helped the Chinese squad qualify for Intel Extreme Masters XVII - Cologne and BLAST Premier: Fall European Showdown 2022 by winning 5E Arena Asia Cup 2022—later that year. LETN1 also led TYLOO to the semifinals of the Elisa Invitational Fall 2022.
In 2023, TYLOO have not appeared in a single European CS:GO tournament but have achieved some success domestically. They made the semifinals of 5E Arena Asia Cup Spring 2023 and reached the finals of Intel Extreme Masters Sydney 2023: Asian Open Qualifier #1. Unfortunately, TYLOO have not won a single tournament this season.
TYLOO's situation worsened over the last few months, as the team failed to deliver at any big event and often crashed out of tournaments early. That includes a seventh-eighth place finish at 5E Arena Asia Cup Fall 2023 and Perfect World Arena Premier League Season 5: Professional Division.
Even though LETN1 has not specified the reasons behind his departure from the team, TYLOO's lack of accomplishments over 2023 likely had something to do with LETN1 leaving the team. It remains to be seen what the future holds in store for the Serbian coach; however, he has stated that he is searching for a new team to join as a coach and intends to continue his involvement in the Counter-Strike esports scene.