Valve Looks To End Partnership Leagues In 2023, Restructuring the CS2 Esports Scene
Valve is ending the partner team model in Counter-Strike esports.
Tournament invites will no longer be based on partnerships but will use Valve's ranking system or open qualifiers.
All compensation for participating teams, including prize pools, will be made public and will be driven by objective criteria.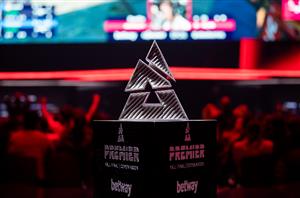 BLAST Esports (Getty Images)
As we get closer to the end of the competitive Counter-Strike: Global Offensive era and approaching the launch of Counter-Strike 2, Valve decided to make massive changes to the esports ecosystem. As revealed, the scene will shift to an open format, which ultimately means the end of the well-known partner team model for the biggest CS tournaments.
As announced on Thursday, August 4, Valve will implement three measurements which will heavily limit the relationship between the tournament organisers and the teams, most notably removing the "permanent partner" business model, which was present across some of the biggest CS:GO esports tournaments.
ESL and BLAST, as two of the most notable CS:GO tournament organisers, have set up their competitive circuits to include partnered teams, which received direct invites to the events and shared the tournament revenue. This model led to teams being invited to the biggest CS:GO tournaments regardless of their form, which often led to squads that would otherwise not qualify for the events receiving the direct invite.
In a blog post, titled "
A Level Playing Field
"; Valve stated that professional CS:GO has moved away from an open playing field, leading to a situation where access to the highest levels of competition was increasingly
more reliant on business partnerships rather than team's performances
. The statement directly addressed BLAST Premier and ESL Pro League.
So going forward, Valve will enforce three new requirements the tournament organisers will have to follow:


Tournament organisers will no longer have unique business relationships or other conflicts of interest with teams participating in their events.
Invitations to all tournaments will use Valve's ranking system or otherwise be determined by open qualifiers.
Any compensation for participating teams, including prize pools, will be made public and will be driven by objective criteria.
The first two requirements are the most impactful, as it removes the notoriously bad business model of teams receiving invites to big events purely due to the organisations partnering with the tournament organisers.
BLAST and ESL have already released their statements on the matter, stating they'll remain in Counter-Strike and follow the new conditions. Ulrich Schulze, ESL FACEIT Group's SVP of Game Ecosystems, added that ESL's revenue from 2025 onwards will change its revenue share model from selected teams to all participating teams at all ESL events.
The changes will go into effect in 2025.