Global Esports Announce The Signing Of Benkai
Benedict "Benkai" Tan was announced as the newest member of Global Esports
Benkai is the first new signing of Global Esports which released its entire roster this month
A fresh start for the Indian Valorant esports team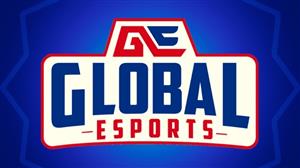 Global Esports
(credit: via Twitter (@GlobalEsportsIn))
On Saturday, September 17, Global Esports announced the signing of former Paper Rex player Benedict "Benkai" Tan. The 26-year-old joins the VCT Pacific team as the first new signing of Global Esports' new Valorant roster and a key member of Global Esports' latest project.
Benkai is the first piece of Global Esports' Valorant Champions Tour (VCT) 2024 project as the Asian esports team looks to rebuild following a disappointing run through the 2023 season. Global Esports.
Global Esports have not accomplished much throughout the 2023 season, struggling to emerge as one of the VCT Pacific League teams. They kicked off the year with a 17th-32nd place finish at VCT 2023: LOCK//IN São Paulo and ended the VCT 2023 Pacific League in eighth place with just three wins (3-6) to their name.
By finishing outside of the top four, Global Esports missed out on VCT Masters Tokyo, and in July, ended the VALORANT Champions Tour 2023: Pacific Last Chance Qualifier in last place, thus missing out on their chance to attend VALORANT Champions 2023.
Due to the team's disappointing performance throughout the season, Global Esports decided to part ways with its entire roster and initiated a complete rebuild. However, it wasn't until this Saturday that the VCT Pacific team announced its first addition in Benkai.
The 26-year-old former Counter-Strike: Global Offensive player
started his Valorant esports career in February 2021 when he joined Paper Rex, where he remained until right before Masters Tokyo in June, when
he got benched from the lineup.
During his two years with Paper Rex, Benkai established himself as one of the top players in the region and was one of the key members who helped Paper Rex establish itself as one of the top teams in the VCT Pacific League.
In 2022, Benkai helped Paper Rex place fourth at VCT 2022: Stage 1 Masters – Reykjavík, claim a silver medal at VCT 2022: Stage 2 Masters – Copenhagen, and win the Valorant India Invitational. In 2023, Benkai led Paper Rex to the VCT 2023: Pacific League title.
The signing of a veteran player was accepted well by Global Esports fans, who can't help but feel excited about how the new
Valorant
lineup will look. However, while Benkai is a huge signing,
Global Esports has yet to reveal which players will fill the remaining vacant spots.